What is art? There have been many different opinions throughout history, from Aristotle's "Art completes what nature cannot bring to a finish. The artist gives us knowledge of nature's unrealized ends", to Emile Zola's "A work of art is a corner of nature seen through a temperament."
Nowadays, pretty much everything can be a form of art: the houses we live in, the songs we listen to, the clothes we wear, the pictures we take. Therefore, sports such as football could be considered art as well.
Dress design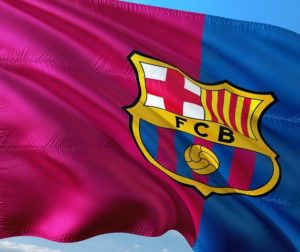 The first thing that art and football have in common is color. A football club must think of their logo, the design and colors, and what they want to present with that logo.

For example, we all know of FC Barcelona's famous logo. It has St. George Cross on the left, the Catalan flag on the right, and the team colors underneath with the letters FCB in the middle. Their colors are red and dark blue, so whenever you see their jerseys, you will recognize them for sure.
Another example would be Chelsea. The central element of their logo has been a lion since 1953. The cane it holds comes from the Abbot of Westminster who ruled over the Chelsea area. Finally, the red roses represent England. Their official colors are white and royal blue. These elements are very important because their fans and supporters buy jerseys and a lot of other club-related stuff and bring them to the stadium when they come to cheer for their favorite team.
Stadium architecture
Football stadiums are quite well-known buildings around the world. They can be considered pieces of art themselves. Some of the most famous ones are Wembley Stadium in London, the UK, and Camp Nou in Barcelona, Spain, the home stadium of FC Barcelona. Barcelona's motto is 'more than a club' and they provide a detailed account of their stadium and everything it stands for on their website. Furthermore, there is the gorgeous Allianz Arena in Munich, Germany, the home stadium of Bayern Munich and 1860 Munich. This stadium is the only one in Europe that can change colors depending on which team is playing, red for Bayern and blue for 1860 Munich.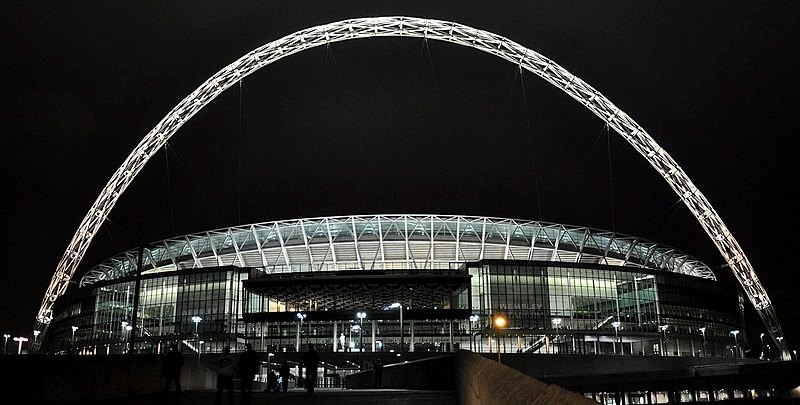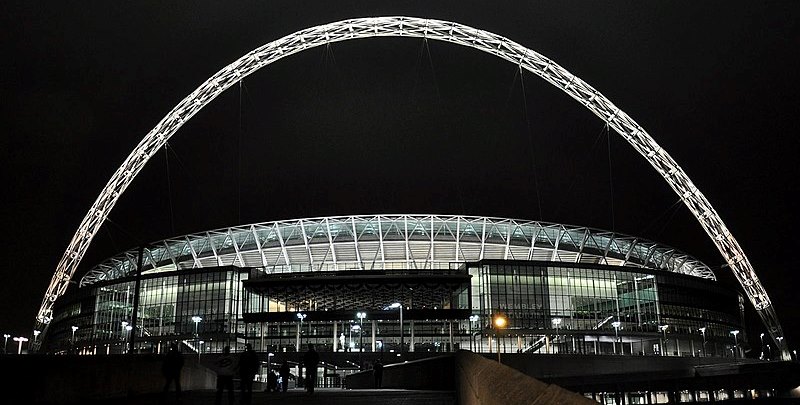 Promotional creativity
Another link between art and sports can be seen in a club's campaign and advertising, including everything from shirts, balls, caps, leaflets, posters. Those elements all combine the club's logo and colors with art and creativity.
Emotions that the game brings
We all know Ronaldo's distinctive move after he scores a goal, right? The effort and work football players put in every single match inspire a lot of artists to create artwork, such as paintings, murals, and graffiti. Football strategy is also a form of art, with all the players doing their job and working as a team to create a masterpiece and achieve victory.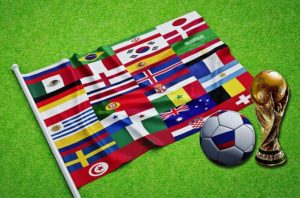 Football is one of the sports that cross international borders and bring different cultures together. One of the most famous football events is the World Cup, where 32 countries compete for the champion title. Here every nation has a chance to show their colors, their culture, and present their artwork to the world.
Everything can be considered art if you look at it from the right angle.